Victory Honda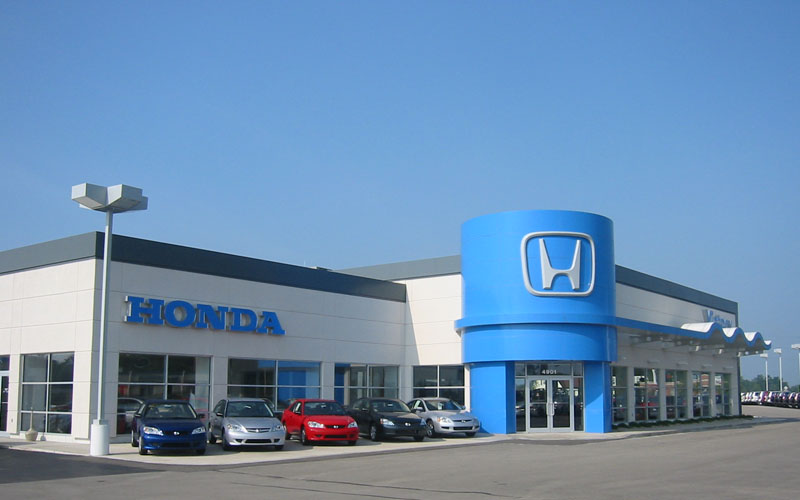 Muncie, Indiana 2004
$2.5 million car dealership remodel & expansion

Honda has a standard image it presents to its customers, but occasionally existing structures present technical and aesthetic remodelling challenges.  In the new Muncie showroom, I had to adapt an existing preengineered metal building to the new Honda program, and add a new showroom . This phased project kept the dealership continually in business, while nearly doubling their effective sales area and completely overhauling their mechanical, plumbing and electrical systems.