The Mayan School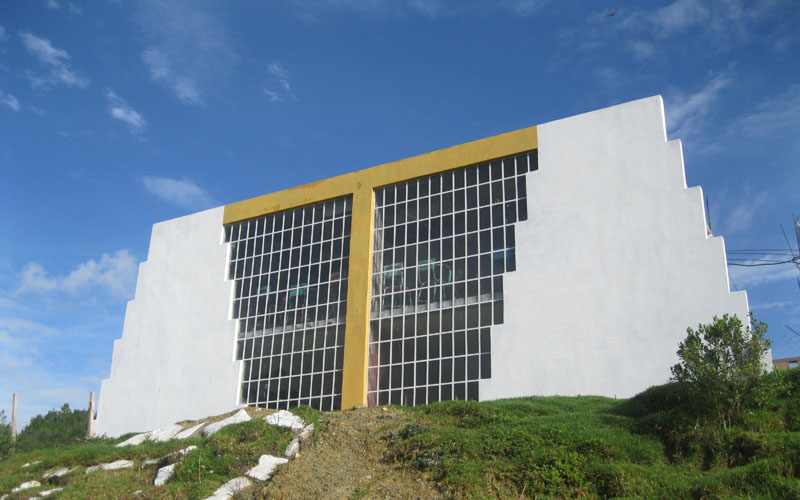 Santa Eulalia, Guatemala 2010
8,000sf high school
In a community with staggering poverty, education is often the only way out. In the spring of 2010 I donated architectural services to help the people of Santa Eulalia, Guatemala and Computers for Guatemala build the Instituto Diversificado Jolom Konob' , a high school and teachers' college in highland Guatemala. Classes are taught not only in Spanish but Q'anjob'al, an ancient dialect spoken by these Mayan people. The design incorporates traditional Mayan symbology and form, giving them a building that can be a source of civic pride and ownership in a time when "being Mayan" is often a stigma. One of the greatest challenges was to design the facility so it could be built using semiskilled labor and a limited supply of tools and materials, presented with drawings simple enough that they could be understood by the largely illiterate workforce.
The project was published by Google in their SketchUp blog, and appeared at the Google booth at the 2010 American Institute of Architects national convention.
Yujwal dyos, hemasanil!